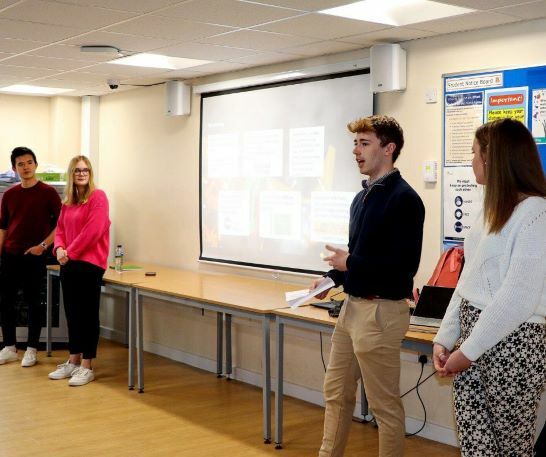 Last week we welcomed a group of Old Floydians into school to share their experiences of Degree Apprenticeships with our current students.
Thinking about leaving school and taking the next step into higher education or work can be a daunting time.
Hearing from alumni who have been through the process helps inspire and inform today's Floydian Scholars.
We were delighted to hear from Lyall, Alex, Anna and Isobel who were able to tell our students about their experiences and answer the MANY questions!
"It was great to be able to speak about my current role at DHL Supply Chain and the benefits of degree apprenticeships - they really are the way forward! We had so many interesting questions following the talk which is a great sign for the future talent who are looking to take steps into the world of work and higher education."

Lyall Walmsley, Chartered Degree Apprentice at DHL Supply Chain
A huge thank you as ever to our Old Floydians. If you'd like to get involved with today's SHFGS community sign up via our Volunteer page.