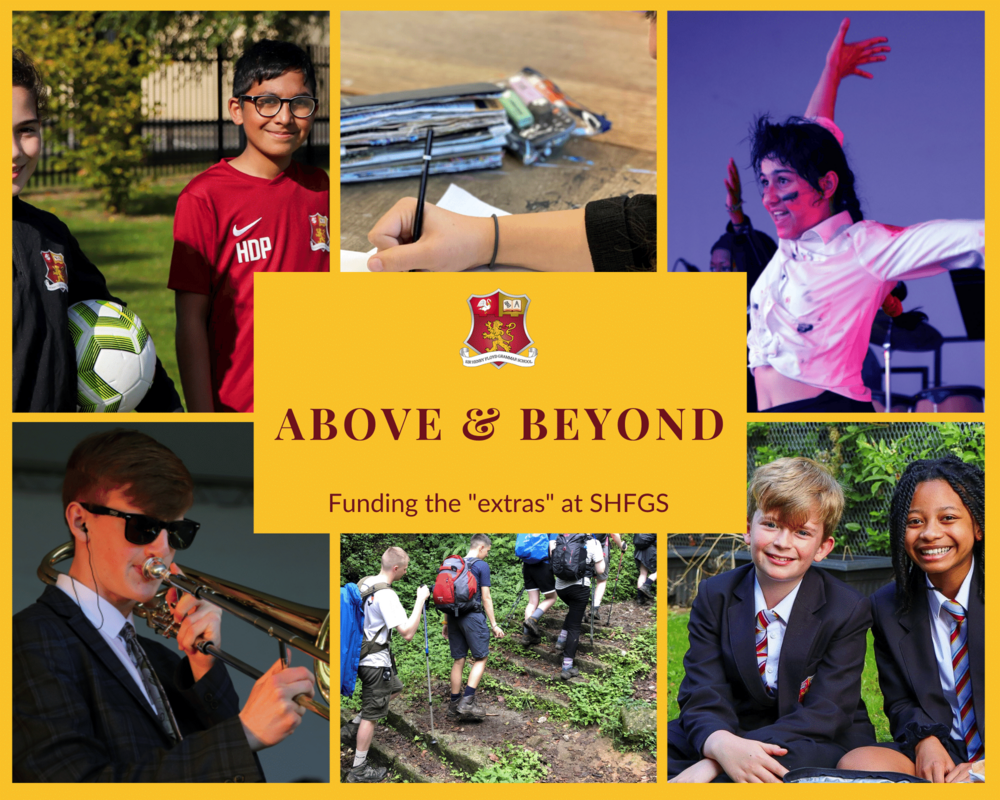 This month saw the launch of the Sir Henry Floyd Grammar School Fund's "Above & Beyond" fundraising campaign.
At Sir Henry Floyd Grammar School we're proud to provide outstanding teaching to exceptional students. We want to be able to support all students, across all disciplines, to fulfil their potential whether that be in the classroom, on the sports field or in the performing arts centre.

In order to achieve that aim we want to be able to offer the very best facilities, technology, and a broad range of clubs, societies and co-curricular opportunities.
Like most other state schools, in order to do this to the extent we believe our students deserve, we need to seek support over and above our public funding.

Earlier this month we launched our Above & Beyond campaign, asking parents and supporters of the school to sign up to a monthly donation to help us fund the co-curricular "extras" for our students.
From music, art, languages and STEM clubs, to sports activities, expert speakers, events, trips and current affairs workshops, Above & Beyond donations help give our students the opportunity to push their boundaries and explore something new.